VAL
09.07.2021 // 22:00 – 00:00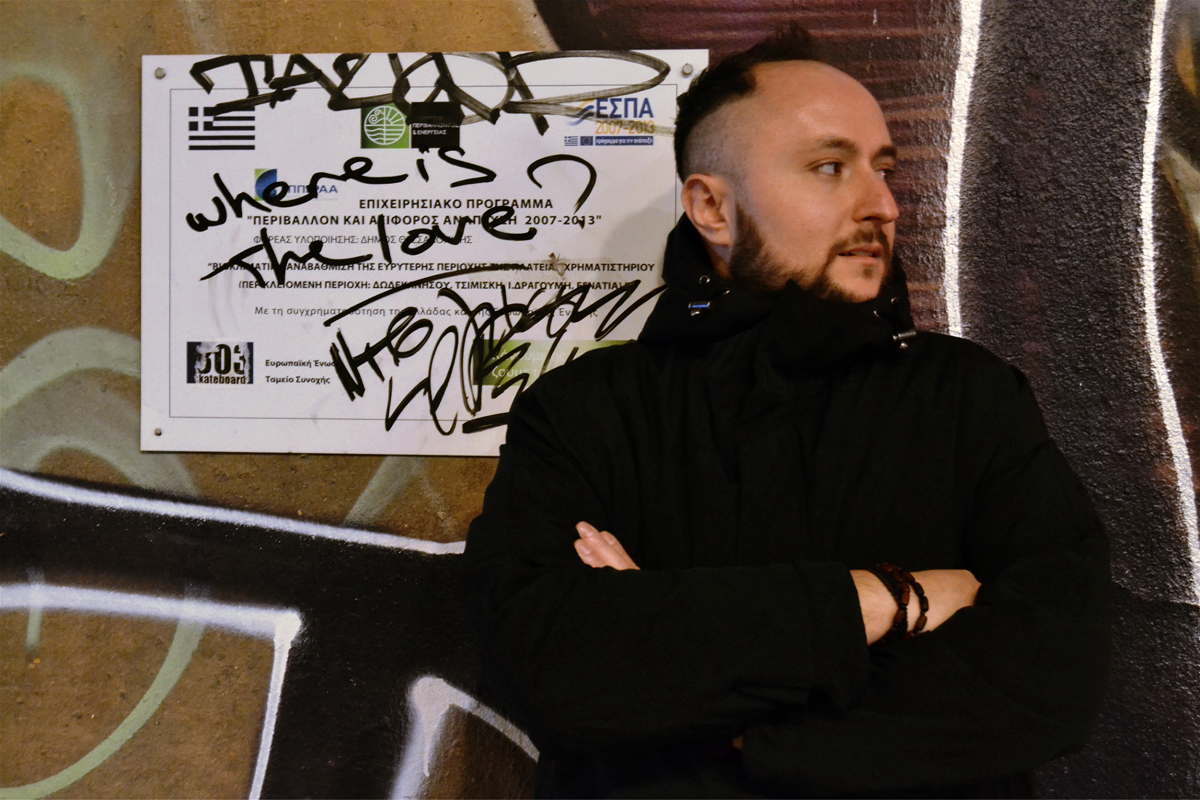 Growing up in a small town he immediately liked the electronic music which also led to his love for the radio.
As a Dj he started playing 2002 in his town which led him to play at clubs in Thessaloniki.
Having the privilege of listening to the golden age of progressive house music in all these year he took until now the same feelings and melody on his sets. He played with DJ's like Dave Seaman, Anja Schneider, Max Cooper, ARTBAT, Petar Dundov, Eelke Kleijn, Paul Ritch, 16 bit lolitas, Deborah De Luca, Kiasmos, Undercatt, Mark Poppcke, Wade Bennett, Stefan Biniak and more.
---
Bakerman (vinyl set)
11.06.2021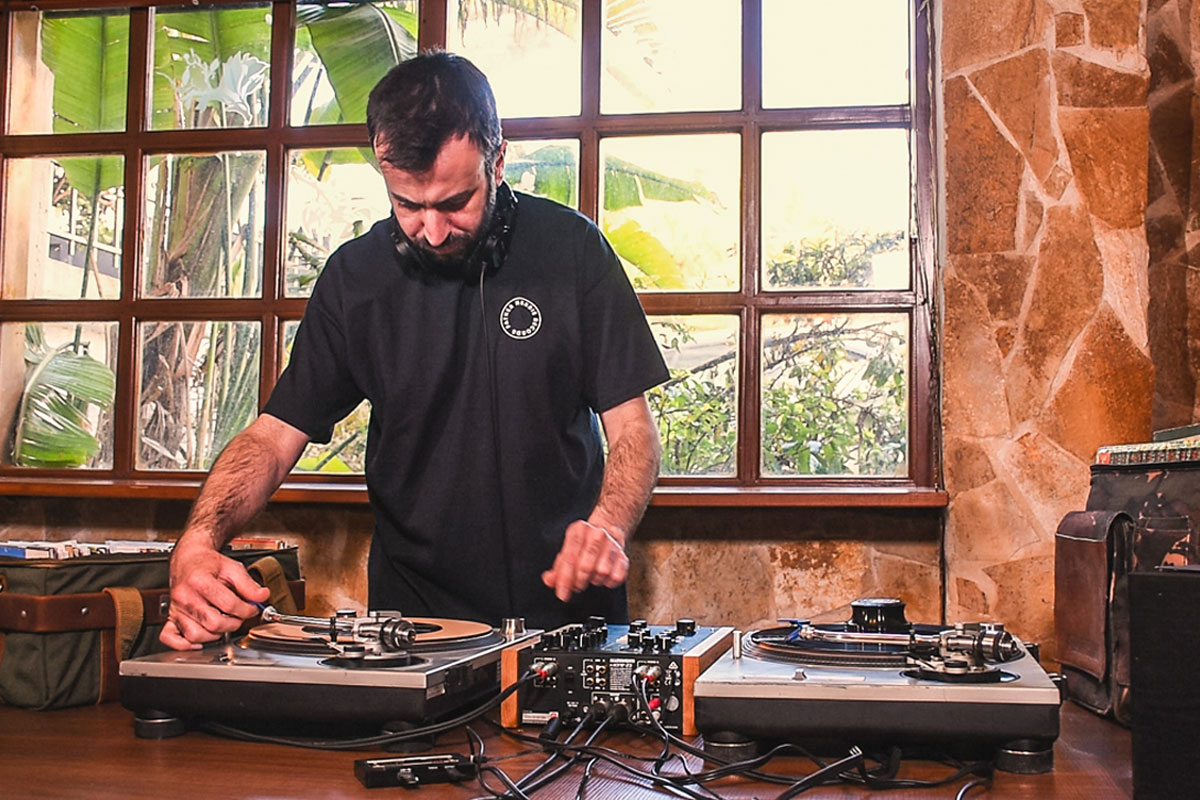 O Bakerman (a.k.a. Χρήστος Πετρακίδης) αγαπά τα set με βινύλια… Παίζει μουσική άπ' όλες τις δεκαετίες και τις γενιές μουσικής.
Είναι resident σε: Juan Rodriguez, sixdogs, Selina Rooftop Athens ενώ τον έχεις ακούσει σε πολλές γωνιές και Αθηναϊκά bar όλα αυτά τα χρόνια, όπως και σε, Κοζάνη, Κομμοτηνή, Ξάνθη, Θεσσαλονίκη, Ρόδο, Σάμο, Αντίπαρο, Πάτρα, Ιωάννινα κ.α.
Έχει συνεργαστεί και έχει παίξει σε πλατφόρμες όπως: Street Outdoors, Homecookin ενώ vinyl set έχει κάνει και αρκετές φορές στο Ραδιόφωνο. Cannibal radio, the ground radio, must radio.
Μέσα στο δεύτερο lockdown ξεκίνησε και τη σειρά, Discotheque στο YouTube Channel του αποκλειστικά με βινύλια.
Mixcloud : Soundcloud : Discogs : RA : Facebook Page : Ιnstagram :
---
Nio March
28.05.2021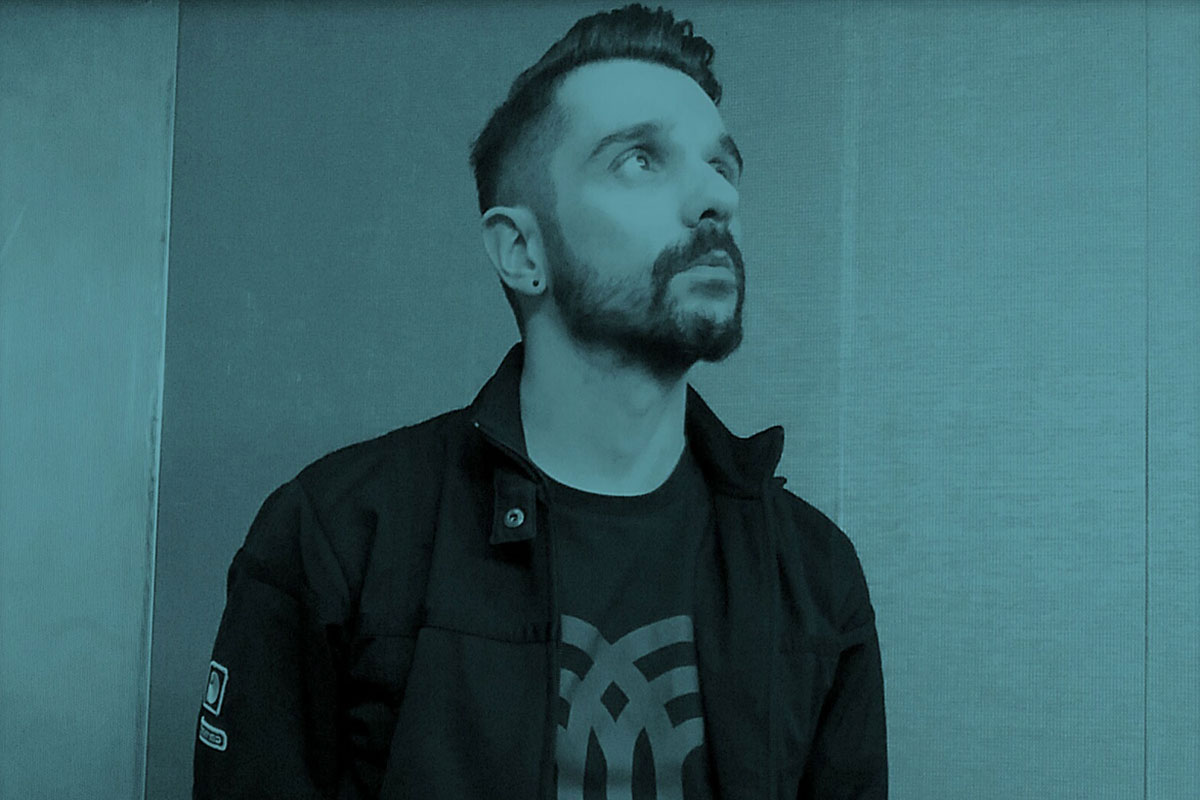 Ο Ανδρέας Αγιαννιτόπουλος (a.k.a DJ Α – Nio March) έγινε γνωστός στο ελληνικό κοινό με το τραγούδι Anazitisi (Quest) (feat. Sonia), όπου η αρχική version (με ελληνικούς στίχους) υπήρχε στο Stavedo 2, και το Dub mix του τραγουδιού από τον Adriano Papadea στο Concealed Truth. Η ελληνική εκδοχή του τραγουδιού επιλέχτηκε από τον DJ Ravin και συμπεριλήφθηκε στο παγκοσμίως διάσημο Buddha Bar Χ. Το ίδιο track μπήκε λίγο καιρό αργότερα και στο cd Art Deco In Style.
Το 2008 το τραγούδι Piano Dream ήταν από τα πιο δημοφιλή στο cd Mass Mellow. Η συνεργασία με τον DJ Ravin συνεχίζεται και στο Buddha Bar ΧΙ με το Piano Dream, ενώ το 2009 χρησιμοποιήθηκε σε πολλά σχετικά spots. Την ίδια χρονιά κυκλοφορεί και την πρώτη του προσωπική δισκογραφική δουλειά με τίτλο Essential Life όπου ανάμεσα στα tracks βρίσκεται και το Piano Dream.
Το 2009 μας εκπλήσσει για μία ακόμη φορά, αφού τον συναντάμε και στην παγκοσμίως γνωστή σειρά cds Cafe Del Mar με το τραγούδι Cause I'm Not Sorry, χωρίς όμως να επαναπαύεται ποτέ… Το remix που έκανε στους διάσημους Royksopp για το τραγούδι τους Tricky Tricky, μέχρι και σήμερα θεωρείτε από τα πιο αγαπημένα…
Το 2010 – 2013 δημιουργεί την δική του δισκογραφική εταιρία με το όνομα Ο2records.
To 2014 – 2016 παρουσιάζεται με το νέο του ψευδώνυμο (Nio March) και ασχολείται αποκλειστικά με την Deep Tech house σκηνή, κυκλοφορώντας κομμάτια μόνο στο εξωτερικό σε επιφανή labels της παγκόσμιας χορευτικής σκηνής. O2Records, The Sound Of Everything Deep, Grouper Recordings, Perception Music, Kimbo Records, SP Records, Spring Tube Records, Incepto Music, Bosom Music and FactoryBeatRecords, Beatsvoxmelodies, Grey Records είναι μερικά από τα labels που έχει ήδη συνεργαστεί, δείχνοντας συνεχώς την ανοδική του πορεία.
Ο Nio March έχει κερδίσει την εμπιστοσύνη του κοινού του και ακόμα περισσότεροι τον ανακαλύπτουν μέρα με τη μέρα, αυξάνοντας το ενδιαφέρον τους για την μουσική του.
Facebook: Soundcloud: Beatprot: Traxsource: YouTube: Vimeo:
Artist Bio (English)
Andreas Agiannitopoulos (a.k.a Dj A – NIO MARCH) became famous to the Greek audience with the track Piano Dream, was one of the most successful tracks of the compilation Mass Mellow. The collaboration with Dj Ravin continues and tho the release Buddha Bar ΧΙ the track Piano Dream also included..
The same year, releases his first personal album Essential Life, which Piano Dream is also included.
In 2009 he surprise us again, with his new big collaboration with the worldwide known label and compilations Cafe Del Mar by releasing the track Cause I'm not sorry…, but he didn't stop there. His remix of Royksopp for the track Tricky Tricky was nominated at the contest that the group did for that track, and until today, has the highest listeners.
In 2010 – 2013 he creates his own label O2records.
In 2014 – 2021 he comes up with his new nickname (Nio March) and deals exclusively with Deep Tech house scene, releasing tracks only abroad in prestigious labels of the global dance scene. O2Records, The Sound Of Everything Deep, Grouper Recordings, Perception Music, Kimbo Records, SP Records, Spring Tube Records, Incepto Music, Bosom Music, FactoryBeat Records, Beatsvoxmelodies, DeepStitched, Duttchie Records and Grey Records are some of the labels he has already worked with, showing his constant upward trend. Nio March has won the trust of his audience and many people discover him day by day increasing their interest in the music he creates.
---
Stelios Liavas
23.04.2021

Από το 1989 η μόνη του ασχολία είναι η μουσική και το DJ-ing.
Στα 32 αυτά χρόνια περιηγήθηκε σε σχεδόν όλες τις μουσικές του κόσμου και παρέα με τη δισκοθήκη του, βρέθηκε σε Clubs και Bars ανά την Ελλάδα, ικανοποιώντας και τα πιο απαιτητικά αυτιά.
Βάση του παρέμεινε η House μουσική, στις πιο Deep, Melodic και Elegant εκδοχές της.
Τα τελευταία χρόνια έχει βρει το(ν) μουσικό του καταφύγιο/παράδεισο στο Κρύπτη Bar (Τρίκαλα), εκεί όπου μπορεί να απλώσει ελεύθερα την εμπειρία μαζί με τα μουσικά βιώματά του.
Mixcloud  :  SoundCloud : YouTube Channel : Instagram :
---
Nick Mavris | B2B | Spiros Lourgiotis 
16.04.2021

Nick Mavris, previously known as Nick Figment, is a Greek Producer and DJ, based in Athens.
His distinctive, fresh and innovative approach to the electronic dance music has led him to stand out in the Greek dance music scene. Following his studies in Music Technology and Sound Engineering -in mid 90's- and deeply connected with the electronic music culture, Nick Mavris concentrated on making his first tracks and gigging as a DJ around his native Greece, while developing his technical skills. His DJ sets and live acts drew the attention and let him evolve into a peak time performer and crowd pleaser with a major presence in top Greek nightclubs, gigs and festivals.
Having carved his own artistic space, Nick combines a wide range of styles and influences in his eclectic DJ sets. He draws inspiration from his childhood and early teen years of rock, punk and indie music, as well as from his later musical experiences with trance, techno, house and eclectic electronica.
In 2016, he launches his own studio to craft his sound and tell his stories through hypnotic live acts. He often invites other musicians to contribute instrumental sounds or vocals and enjoys experimenting with them in the studio. From electronica, organic house/downtempo, afro house, indie dance, nu-disco to melodic techno, to other electronic sounds from around the world, both his DJ sets and live acts are always blended and mixed with precision, love and soul.
● Spiros Lourgiotis is a member of MUSICARADIO since 2016 
---
Ad: Mark
09.04.2021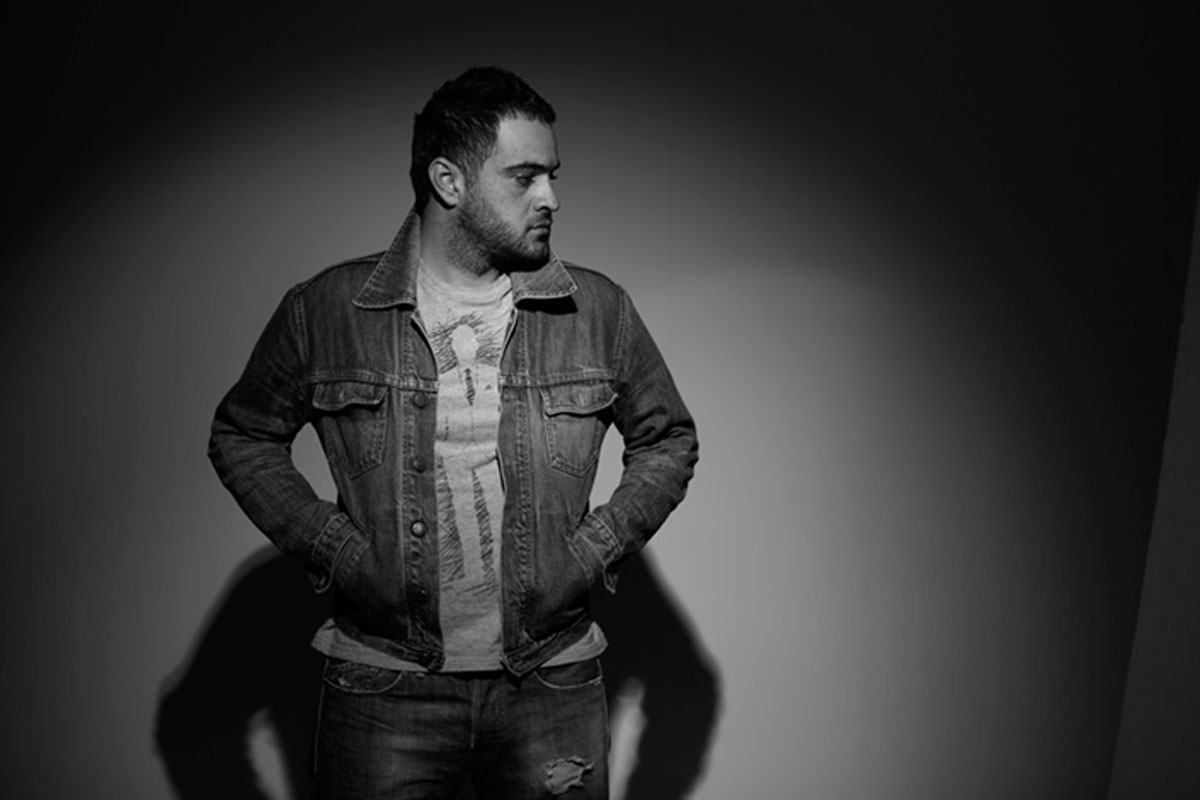 Andrew Markantonis aka Ad:Mark, a Greek Deep House & Techno producer, remixer and dj.Ad:Mark's sound is known for he's solid basses and deep melodies, ranging from Deep House to duby deep techno.His career as a dj began in the mid 90's when he started making many outdoor and club parties in his hometown of Eleusis.
During he's residency period he performed with world class djs such as Antony Pappa, John Digweed, Sasha, Seb Fontaine and countless local dj's.
In the mid 00's Ad:Mark started to create he's own music. As a producer and remixer alongside Tolis Q (aka Tolis Q & Ad.Mark) they released numerous tracks and remixes to labels like Quantized Music, Kumquat, Rebirth Records, Voltaire Music, Body Music and many more…
Nowadays Ad:Mark working on new material as solo artist
---
ARTEMIOS
19.03.2021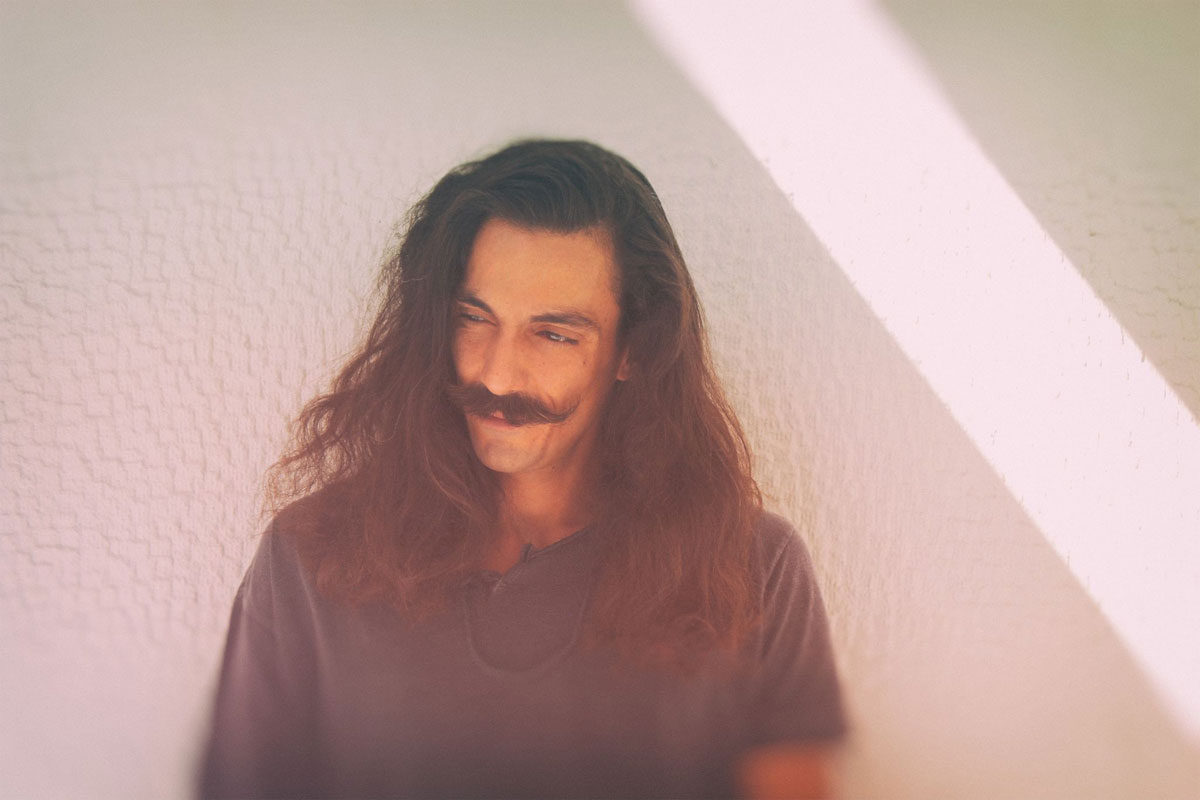 In love with music since the beginning.
Expressing in Electronica.
Having the joy to deliver some fine music in every dance stage in Athens, and around Greece.
Also had joy sharing the decks with some great aliens like: Dubfire, Guy Gerber, Pan-Pot, Oliver Huntemann, Len Faki, Dubspeeka, Patrice Baumel, Rodriguez Jr., Guy J and many more.
Running the .Commercial Athens project and the #AllNightLongER gild.
Radio lover and the LongAIR broadcaster on Cannibal Radio.
Sometimes I am fancy
Instagram:  / / Facebook:  / / Facebook: / / mixcloud:
---
Mr. Sibal presents Mr. Deep
26.02.2021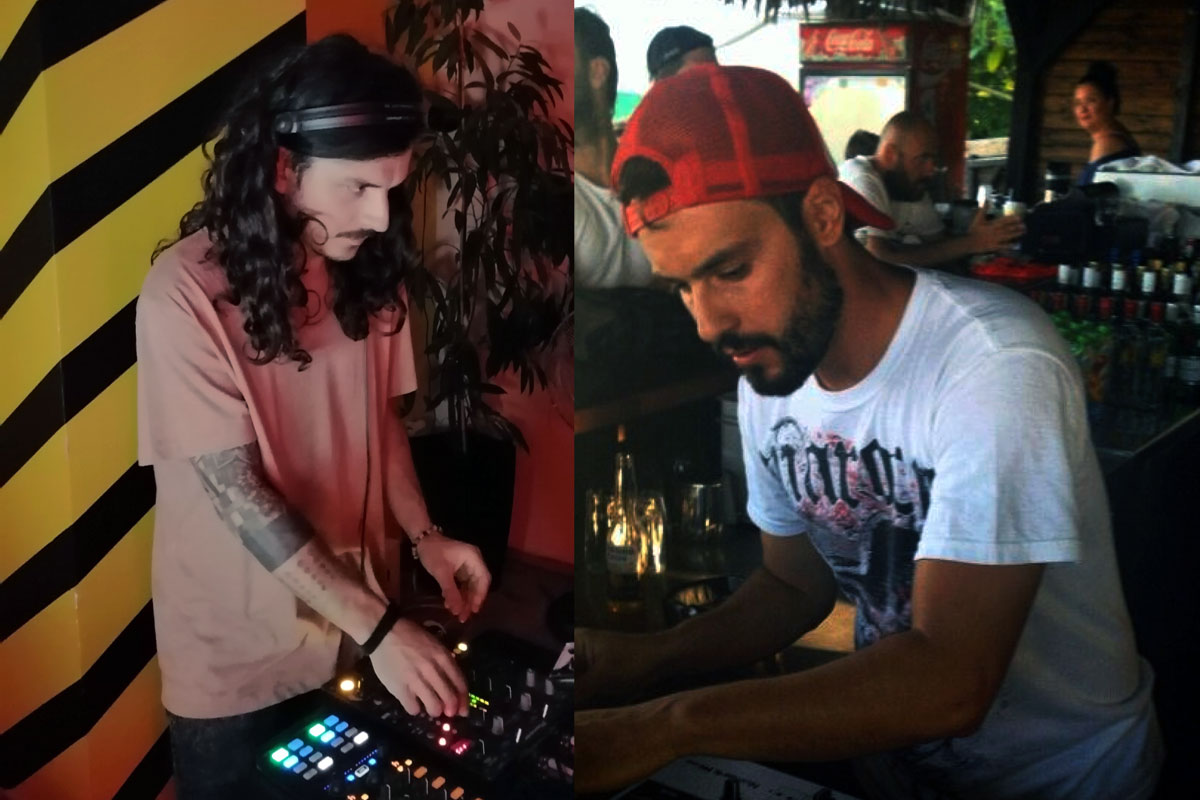 Ο Mr. Sibal από το 2018 βρίσκεται στη σταθερή ομάδα των Fnight_PARTIES. Από το 2020 μία φορά το Μήνα παρουσιάζει στο δεύτερο booth του MUSICA RADIO, νέους Djs και παραγωγούς σε Live Dj Set.
O Παναγιώτης Αρβανίτης aka Mr Deep ζει στη Λαρισα και αχολειται με το djing από το 1998 πίσω από τα decks των γνωστωτερων bars της πόλης. Το υφος του deep / tech melodic techno
---
Ekon Pale
19.02.2021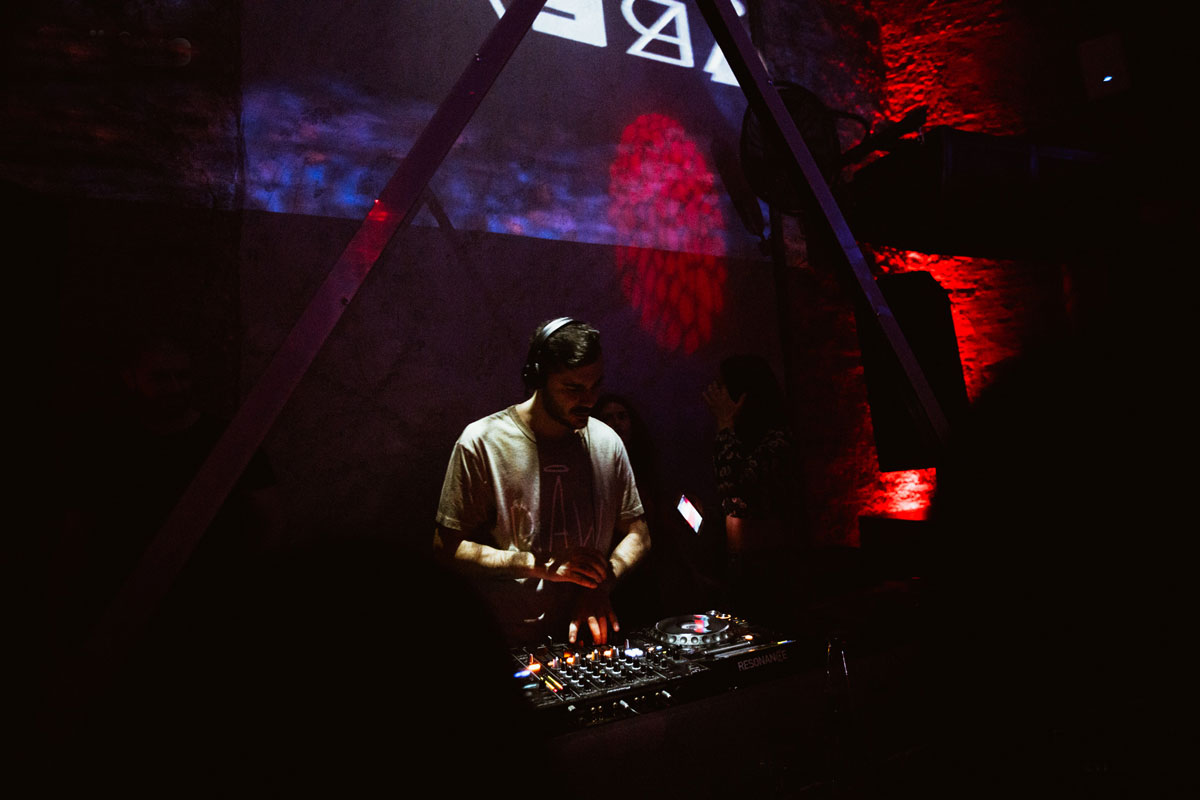 Ο Ελευθερακης Κωνσταντίνος aka ekon pale ιδρυτής της ομάδας electronic community και ένας από τους βασικούς DJ της, με πολλές παρουσίες δίπλα σε μεγαλα ονόματα όπως οι Nick Warren, Adana Twins, Sabb, Stefan Biniak, Echonomist, Jobe, Triantafillou αλλά κ με τους περισσότερους Έλληνες παραγωγούς.
Ο ήχος της μουσικής του ποικίλει με περάσματα από μελωδικό τέκνο και indie dance με κύριο χαρακτηριστικό το ιταλοντισκο ύφος. Μάλιστα τα τελευταία δυο χρόνια ασχολείται και με την παραγωγή με το πρώτο του EP να αναμένεται να κυκλοφορήσει στο τέλος του έτους.
Instagram: @Ekonpale / Instagram: @Electroniccommunity / Facebook:  
---
Geo S
15.01.2021

Geo S, one of the most talented House DJs & producers in Greece, joined and owner the party Saga in 2020 and has already performed with some of the most well known DJs in House music scene globally.
With productions in labels like Eleatics, Fantastique sound, Zero10records, he is placed among the top Melodic and Afro House track charts, whereas every time during his energized performances he proves that the future is here.
Geo S sound is characterised by a mixture of atmospheric and melodic elements in each of his productions and performances. Supports tracks by: Solomun,Erick Morillo,Yoshitoshi Recordings
His love for music make him a Dj and music producer and all that years he did learn that one doesn't achieve much without working hard.
Geo S as far as he has achieved to play as a resident and guest Dj in bars and clubs,
BaRouge(Trikala) Tankoo Coctail Bar (Trikala) Momoa ex Dybbuk (Athens) Lemon Beach (Litoxoro)
Connect now: facebook / soundcloud / beatport / instagram
---
Litlle D
18.12.2020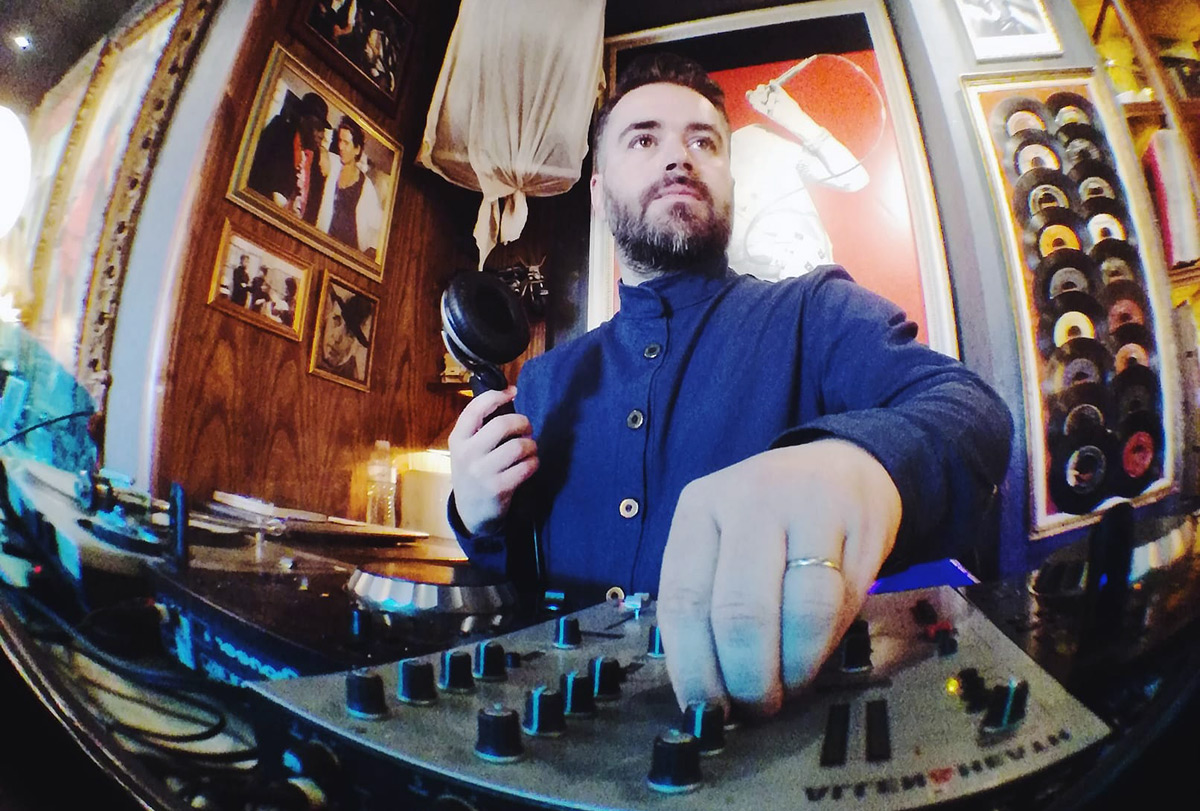 Little D. has been in the music industry for the past 20 years. He has his own distinctive sound in the house genre which has helped him become the resident dj in well-known clubs in Athens, Mykonos (Dybbuk, Mamacas, Astra etc.) and play music with internationally renowned artists.
Little D. is broadcasting a weekly 2 hour DJ set on Join Radio and is also performing in Athens and all over Greece.
Facebook Page:  Instagram:  soundcloud:  mixcloud:  Youtube: 
---
ONDREJ
11.12.2020
KUMQUAT Label / SWITZERLAND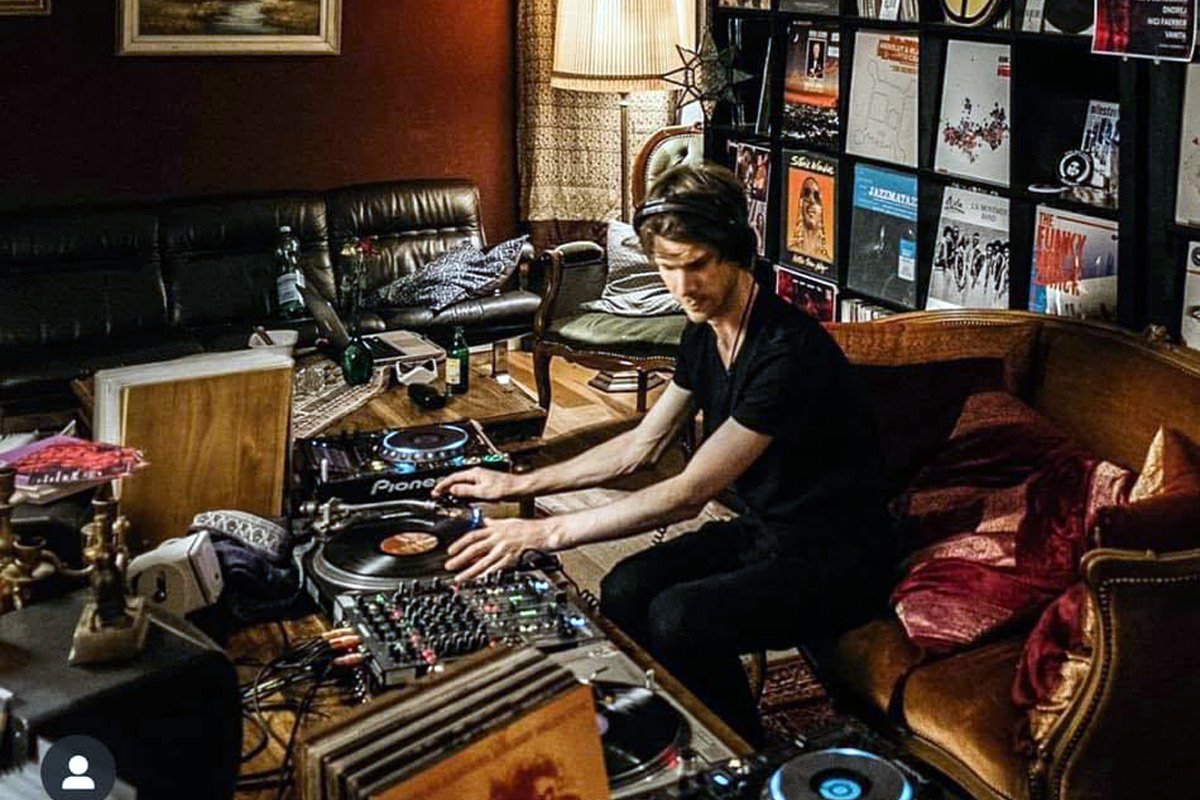 ONDREJ International Dj and label head of KUMQUAT records, renowned independent platform releasing on vinyl and digital format, based in Zurich.
KUMQUAT's discography is currently charted and played by Laurent Garnier, Adam Beyer, Dubfire, Luciano, Raresh, Pig & Dan, David Squillace, Nick Warren, Len Faki, Troy Pierce, Ben Klock, Hernan Cattaneo, Lucy, Alexi Delano, Mark Henning, Steve Lawler and more.
Native of the beautiful Prague city (Czech Rep.), Ondrej have been refugee in Switzerland since his early childhood. When the Helvetic country swept up in the first techno-wave in the 90s, the urban culture diversity in Zurich, influenced his destiny with electronic music and has been the inspiration for his art.
Well known for his impeccable technique of mixing, keeping constant tension on the dance floor, Ondrej is an obsessive researcher of new sound and every set is a wide expression: atmospheric or hypnotic, deep or sensitive upon the mood. But unique ones, with no rules or limits. An amalgam of House and Techno according to the moment. He currently experiments with a new production project with analogue equipment.
His international career shows cutting edge and massive events such as Electron Festival (Geneva), Cadenza Showcase, Berghain-Panoramabar Residents both at Hive Club Zurich, Rundfunk Festival at Landesmuseum (Zurich) Street Parade (Switzerland) Love Parade (Dortmund), Vuuv Festival (Berlin), Sonar (BCN), Fête de la Musique (France), Get Up! Festival, Electrohm Festival (France), South American Music Conference, Good Vibes (Uruguay), Privilege BA (Argentina), and clubs such as Renaissance (Rusia), Les Enfant Terribles (Zanzibar), Floral Club, Terminal Club, Loud Mansion, Six D.o.g.s. (Athens), Batofar, La Scene Bastille, Bateaux Nix Nox (Paris), Roxy (Prague); KIKA, Dorian Gray, Blacksheep BNP (Argentina), Viagro (Ushuaia) Johnny Rio Club (Havana), among others.
• Ondrej actively cooperates with Kasheme in Zurich, a conceptual living-room hall, bar, records shop and music on studio. Live bands, musicians and Djs playing eclectic sounds such jazz, house, afro, dub, techno, with guests such as Chez Damier, Kalabrese, Ameme (One Tribe, NYC), Victoria Engel's, San Proper, Traumer (Desolat) and more.
• Summer 2018 and 2019, he hosted the massively visited Rundfunk Landesmuseum Festival at the National Swiss Museum, streamed live through Rundfunk FM for Ibiza.
• He was alsoresident at HIVE Club in Zurich, positioned nr. 40 best clubs DJ MAG (UK) top 100's.
Since 2014 his KUMQUATGARTEN parties take place at Bagatelle Club Zurich, with international guests.
His KUMQUAT Setblock radio shows successfully streamed on GDS.FM for years.
Ondrej was guest at the Electroacoustic Music National Laboratory in Havana, for music exchange and promotion of Cuban producers in Europe and further cultural projects.
Ondrej Kolacek is his brand name for Art & Media, his best artworks are exposed at www.ondrejkolacek.com, cooperating also with the international Red Bull, music & sport events.
DJ BOOTH
ONDREJ shares the line-up with Laurent Garnier, Pig & Dan, The Hacker, Marcel Dettmanm, ND-Baumbecker, Steffi, Jonas Kopp Lee Van Dowski, Ernesto Ferreyra, Franco Cinelli, Dani Cassarano, Sety; Patrick Zigon, Kalabrese, Gregorythme-Digitaline; Oliver Koletzki, Lutzenkirchen, Oliver Klein (Mutekki), Washerman (Drumpoet), Exercise One (Mobilee), Djoy de Cuba, and more.
Info Links: Mixes: // Youtube: // Ondrej Web: // Facebook: // Instagram: // Kumquat Web: // Art & Media: // Booking:  Contact: Gabriela KumQuat / +54 351 646 92 48 / Rainstrasse 6, CH 8038 Zürich / Switzerland

KUMQUAT stands out for its musical diversity committed to deliver high-class music in a sophisticated packaging and top sound quality.
Releases are on vinyl and digital formats and compile records of renowned producers such as: Jonas Kopp, Mike Shannon, Franco Cinelli, Brendon Moeller, Barem, Echonomist, Jorge Savoretti, Exercise One, Gurtz, Wandler, Flavio Etcheto, Khainz, Signore Dito aka Broombeck, Tolis Q & Ad Mark, Soundexile, Alexis Cabrera, Juan Zolbaran, Prime Time, Logiztik Sounds, Greenbeam & Leon, Freakslum, Cassino & Lloyd, Brandub & Andres Gonzalez, Urban Groove and more.
---
Chevy
20.11.2020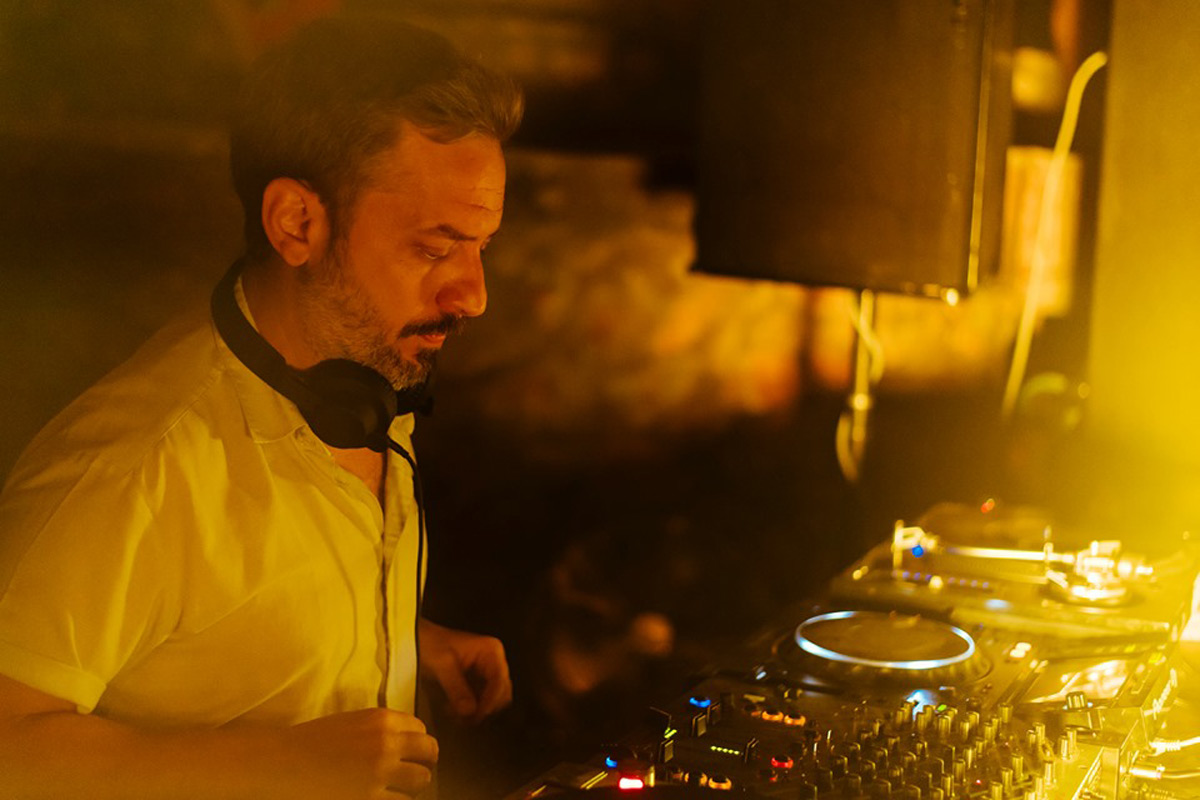 Chevy aka Vassilis Sevdalis is a DJ based in Athens, Greece. With an experience of twenty years is among the steadiest presences in the local music community.
He has cooperated with too many local artists and supported a respectable number of international acts in some of the most famous venues and festivals of the country and he had also performed abroad (Cyprus, Bulgaria, France). Nowadays his sound is electronic disco, house and indie-dance but you can often find him spinning eclectic, freestyle sets. He is a resident at six d.o.g.s, one the city's musical cornerstones, he runs his mobile party/music platform 'Needless' and delivers the goods to radio stations and websites.
Chevy facebook  / mixcloud / Vassilis Sevdalis facebook 
---
Ionas Feenstra
16.10.2020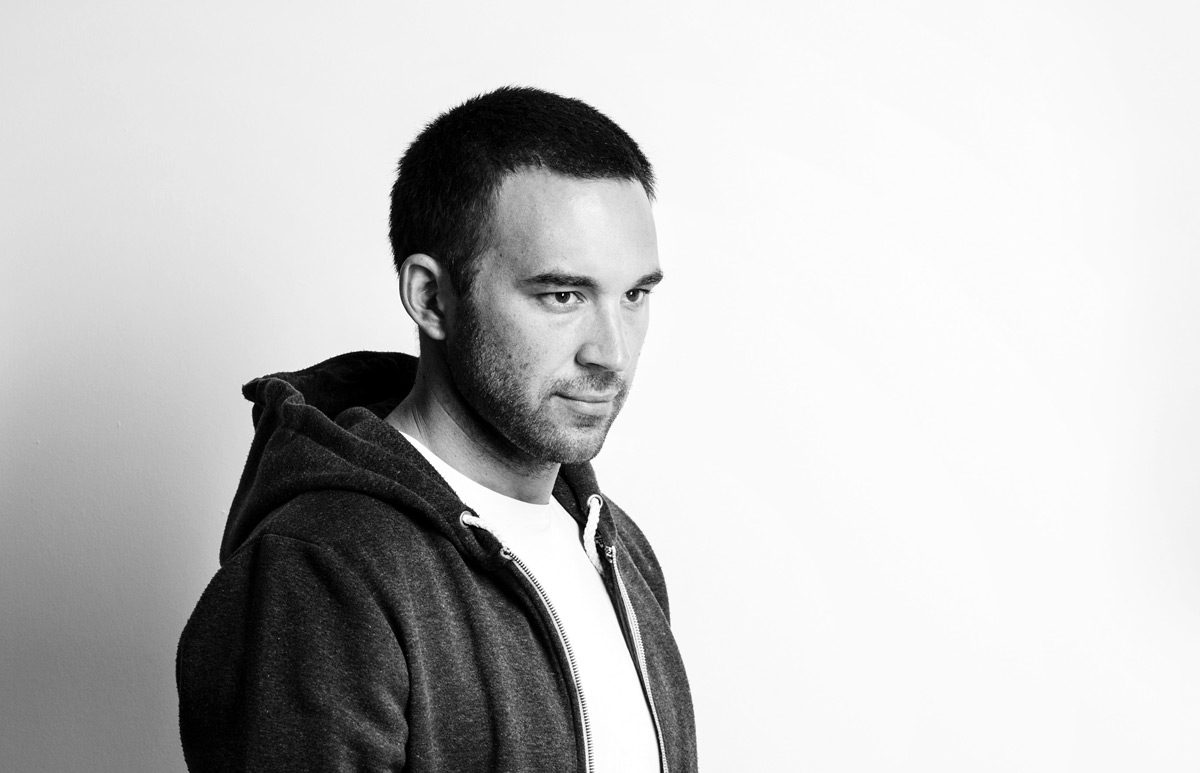 Dutch descended but born in Athens on the 31st of March 1984 and raised on Mykonos Island, Ionas was influenced by the many dj's that visited the island each year.
His passion for djing started at the age of 16 when he started playing music in some clubs warming up the resident djs and at private parties. For the past years he has been spinning at various clubs in Mykonos, Athens and other cities of Greece as a guest.
For the summer of 2012 Ionas was the resident dj of Thirteen bar in Mykonos together with Endie Kenzak where they mixed besides some great djs/producers such as Phonique, Daniel Bortz, Argy, Siopis, Mario Basanov, Virginia, Jan Blomqvist. From the summer of 2013 until today you will find Ionas mixing at Scarpa (Mykonos) , at all the MadeOfSounds parties in Greece and abroad (part of MOS team), at Cavo Paradiso and some nights in other clubs around Greece and Europe. Some of the clubs Ionas has spinned at are: Maddox (London), Tramp (London), 100 (Belgrade), Alemagou (Mykonos), Astra (Mykonos), Aroma(Mykonos), Bolero(Mykonos), Queen Of Mykonos, Dybbuk (Athens), Island(Athens), Sixx(Athens), Mikro(Athens), Piccadilly (Thessaloniki), Brown Sugar (Chalkida).
In the summer of 2020 Ionas was the support dj for Nina Kraviz, Deborah De Luca and Artbat at Cavo Paradiso.
---
ms. Lefki
09.10.2020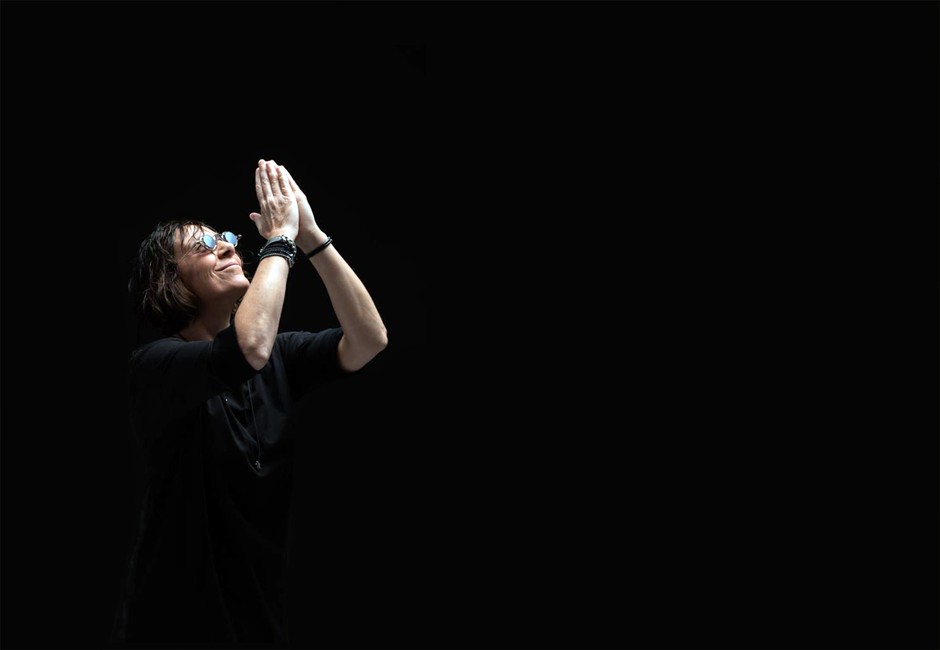 Η Ms. Lefki σπούδασε στην Πάτρα και ξεκίνησε να παίζει μουσική στην πόλη, τότε που ακόμη το clubbing υπήρχε στην ουσία του.
Με δυνατή παρουσία στα decks για πάνω από 20 χρόνια, με αξιόλογες συνεργασίες με τα μεγαλύτερα club της Ελλάδας: Cavo Paradiso (Μύκονος), Plus Soda, Factory, Kingsize, Privilege, (Αθήνα), Paradiso (Ρόδος) και σχεδόν σε όλη την Ελλάδα σε μικρά και μεγάλα club.
Η Μs. Lefki κατά καιρούς φιλοξενείται σε διάφορες πόλεις της Ευρώπης, όπως… Ζυρίχη (kaufleute), Μόναχο (prinzip), Μόντενα, Βερολίνο, Μπαχρέιν ενώ έχει συνεργαστεί στα decks με τα μεγαλύτερα ονόματα της dance σκηνής όπως: John Digweed, Tiesto, Sven Vath, David Morales, Little Louie Vega, Frankie Knuckles, Eric Morillo.