Geo S 15.01.2021

Geo S, one of the most talented House DJs & producers in Greece, joined and owner the party Saga in 2020 and has already performed with some of the most well known DJs in House music scene globally.
With productions in labels like Eleatics, Fantastique sound, Zero10records, he is placed among the top Melodic and Afro House track charts, whereas every time during his energized performances he proves that the future is here.
Geo S sound is characterised by a mixture of atmospheric and melodic elements in each of his productions and performances. Supports tracks by: Solomun,Erick Morillo,Yoshitoshi Recordings
His love for music make him a Dj and music producer and all that years he did learn that one doesn't achieve much without working hard.
Geo S as far as he has achieved to play as a resident and guest Dj in bars and clubs,
BaRouge(Trikala) Tankoo Coctail Bar (Trikala) Momoa ex Dybbuk (Athens) Lemon Beach (Litoxoro)
Connect now: facebook / soundcloud / beatport / instagram
---
Litlle D 18.12.2020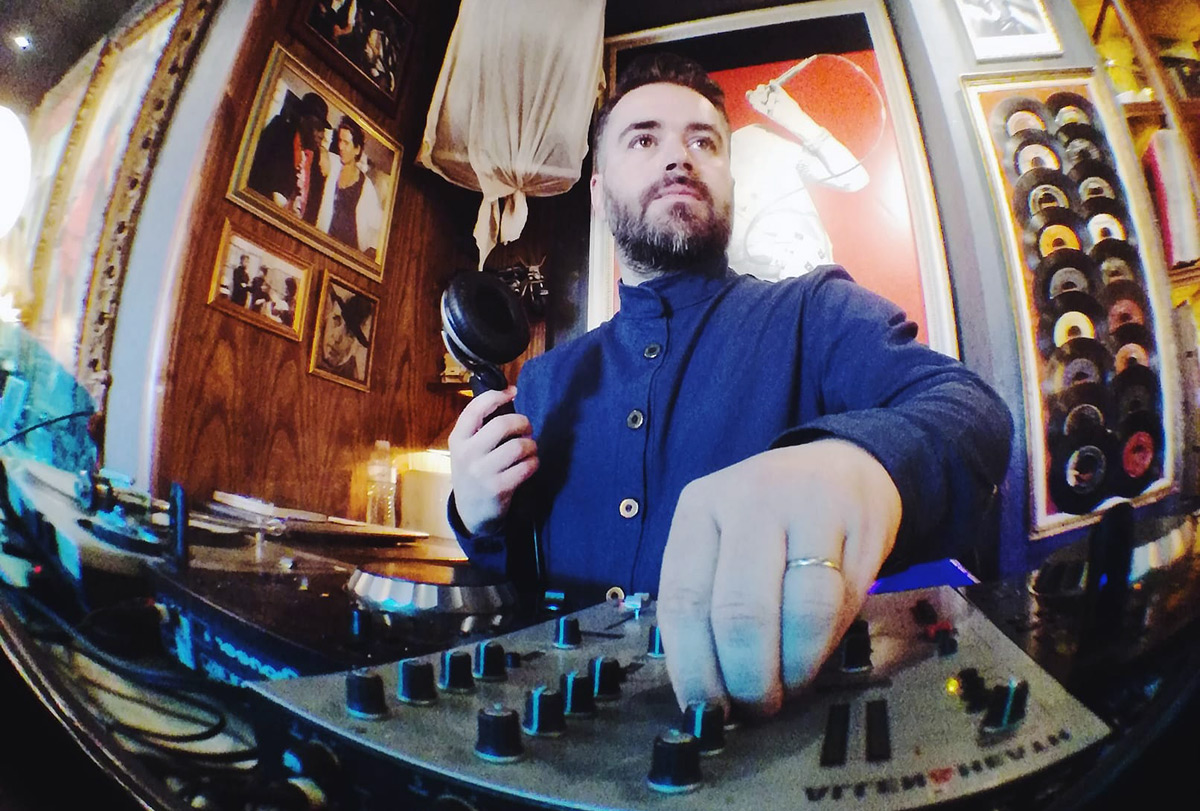 Little D. has been in the music industry for the past 20 years. He has his own distinctive sound in the house genre which has helped him become the resident dj in well-known clubs in Athens, Mykonos (Dybbuk, Mamacas, Astra etc.) and play music with internationally renowned artists.
Little D. is broadcasting a weekly 2 hour DJ set on Join Radio and is also performing in Athens and all over Greece.
Facebook Page:  Instagram:  soundcloud:  mixcloud:  Youtube: 
---
ONDREJ 11.12.2020
KUMQUAT Label / SWITZERLAND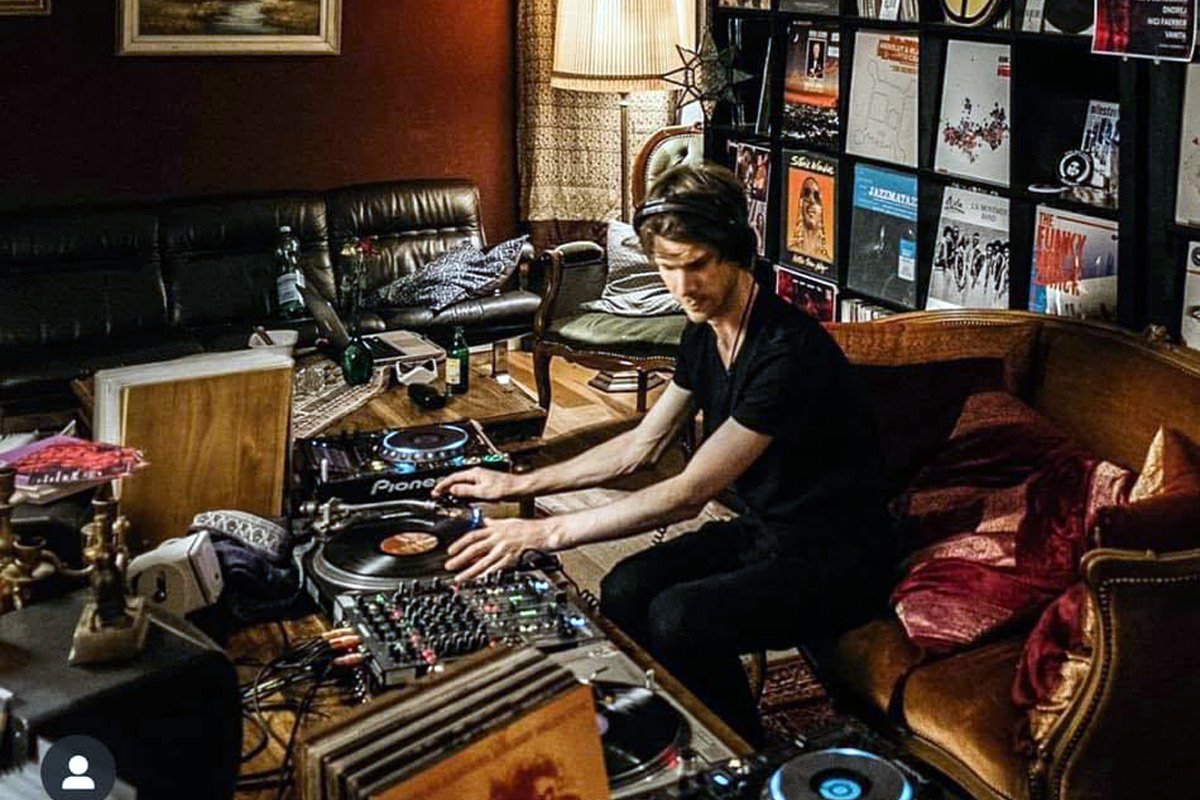 ONDREJ International Dj and label head of KUMQUAT records, renowned independent platform releasing on vinyl and digital format, based in Zurich.
KUMQUAT's discography is currently charted and played by Laurent Garnier, Adam Beyer, Dubfire, Luciano, Raresh, Pig & Dan, David Squillace, Nick Warren, Len Faki, Troy Pierce, Ben Klock, Hernan Cattaneo, Lucy, Alexi Delano, Mark Henning, Steve Lawler and more.
Native of the beautiful Prague city (Czech Rep.), Ondrej have been refugee in Switzerland since his early childhood. When the Helvetic country swept up in the first techno-wave in the 90s, the urban culture diversity in Zurich, influenced his destiny with electronic music and has been the inspiration for his art.
Well known for his impeccable technique of mixing, keeping constant tension on the dance floor, Ondrej is an obsessive researcher of new sound and every set is a wide expression: atmospheric or hypnotic, deep or sensitive upon the mood. But unique ones, with no rules or limits. An amalgam of House and Techno according to the moment. He currently experiments with a new production project with analogue equipment.
His international career shows cutting edge and massive events such as Electron Festival (Geneva), Cadenza Showcase, Berghain-Panoramabar Residents both at Hive Club Zurich, Rundfunk Festival at Landesmuseum (Zurich) Street Parade (Switzerland) Love Parade (Dortmund), Vuuv Festival (Berlin), Sonar (BCN), Fête de la Musique (France), Get Up! Festival, Electrohm Festival (France), South American Music Conference, Good Vibes (Uruguay), Privilege BA (Argentina), and clubs such as Renaissance (Rusia), Les Enfant Terribles (Zanzibar), Floral Club, Terminal Club, Loud Mansion, Six D.o.g.s. (Athens), Batofar, La Scene Bastille, Bateaux Nix Nox (Paris), Roxy (Prague); KIKA, Dorian Gray, Blacksheep BNP (Argentina), Viagro (Ushuaia) Johnny Rio Club (Havana), among others.
• Ondrej actively cooperates with Kasheme in Zurich, a conceptual living-room hall, bar, records shop and music on studio. Live bands, musicians and Djs playing eclectic sounds such jazz, house, afro, dub, techno, with guests such as Chez Damier, Kalabrese, Ameme (One Tribe, NYC), Victoria Engel's, San Proper, Traumer (Desolat) and more.
• Summer 2018 and 2019, he hosted the massively visited Rundfunk Landesmuseum Festival at the National Swiss Museum, streamed live through Rundfunk FM for Ibiza.
• He was alsoresident at HIVE Club in Zurich, positioned nr. 40 best clubs DJ MAG (UK) top 100's.
Since 2014 his KUMQUATGARTEN parties take place at Bagatelle Club Zurich, with international guests.
His KUMQUAT Setblock radio shows successfully streamed on GDS.FM for years.
Ondrej was guest at the Electroacoustic Music National Laboratory in Havana, for music exchange and promotion of Cuban producers in Europe and further cultural projects.
Ondrej Kolacek is his brand name for Art & Media, his best artworks are exposed at www.ondrejkolacek.com, cooperating also with the international Red Bull, music & sport events.
DJ BOOTH
ONDREJ shares the line-up with Laurent Garnier, Pig & Dan, The Hacker, Marcel Dettmanm, ND-Baumbecker, Steffi, Jonas Kopp Lee Van Dowski, Ernesto Ferreyra, Franco Cinelli, Dani Cassarano, Sety; Patrick Zigon, Kalabrese, Gregorythme-Digitaline; Oliver Koletzki, Lutzenkirchen, Oliver Klein (Mutekki), Washerman (Drumpoet), Exercise One (Mobilee), Djoy de Cuba, and more.
Info Links: Mixes: // Youtube: // Ondrej Web: // Facebook: // Instagram: // Kumquat Web: // Art & Media: // Booking:  Contact: Gabriela KumQuat / +54 351 646 92 48 / Rainstrasse 6, CH 8038 Zürich / Switzerland

KUMQUAT stands out for its musical diversity committed to deliver high-class music in a sophisticated packaging and top sound quality.
Releases are on vinyl and digital formats and compile records of renowned producers such as: Jonas Kopp, Mike Shannon, Franco Cinelli, Brendon Moeller, Barem, Echonomist, Jorge Savoretti, Exercise One, Gurtz, Wandler, Flavio Etcheto, Khainz, Signore Dito aka Broombeck, Tolis Q & Ad Mark, Soundexile, Alexis Cabrera, Juan Zolbaran, Prime Time, Logiztik Sounds, Greenbeam & Leon, Freakslum, Cassino & Lloyd, Brandub & Andres Gonzalez, Urban Groove and more.
---
Chevy
20.11.2020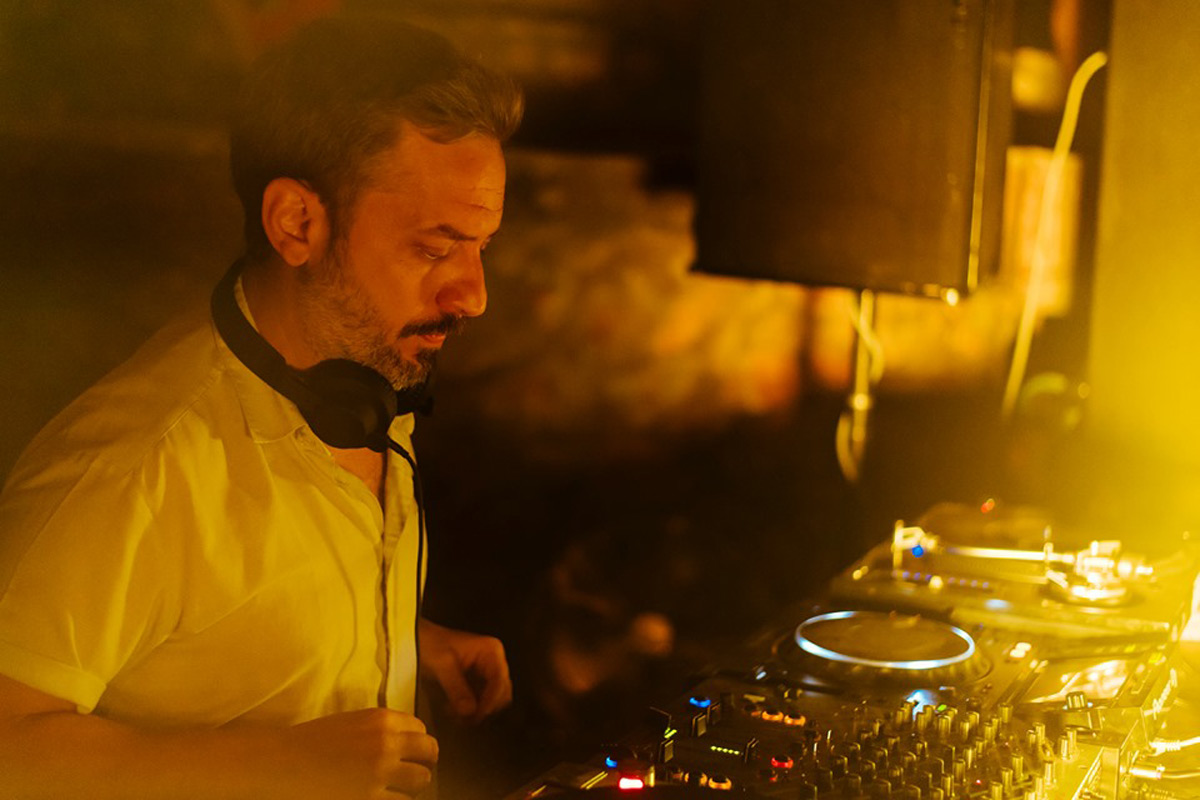 Chevy aka Vassilis Sevdalis is a DJ based in Athens, Greece. With an experience of twenty years is among the steadiest presences in the local music community.
He has cooperated with too many local artists and supported a respectable number of international acts in some of the most famous venues and festivals of the country and he had also performed abroad (Cyprus, Bulgaria, France). Nowadays his sound is electronic disco, house and indie-dance but you can often find him spinning eclectic, freestyle sets. He is a resident at six d.o.g.s, one the city's musical cornerstones, he runs his mobile party/music platform 'Needless' and delivers the goods to radio stations and websites.
Chevy facebook  / mixcloud / Vassilis Sevdalis facebook 
---
Ionas Feenstra
16.10.2020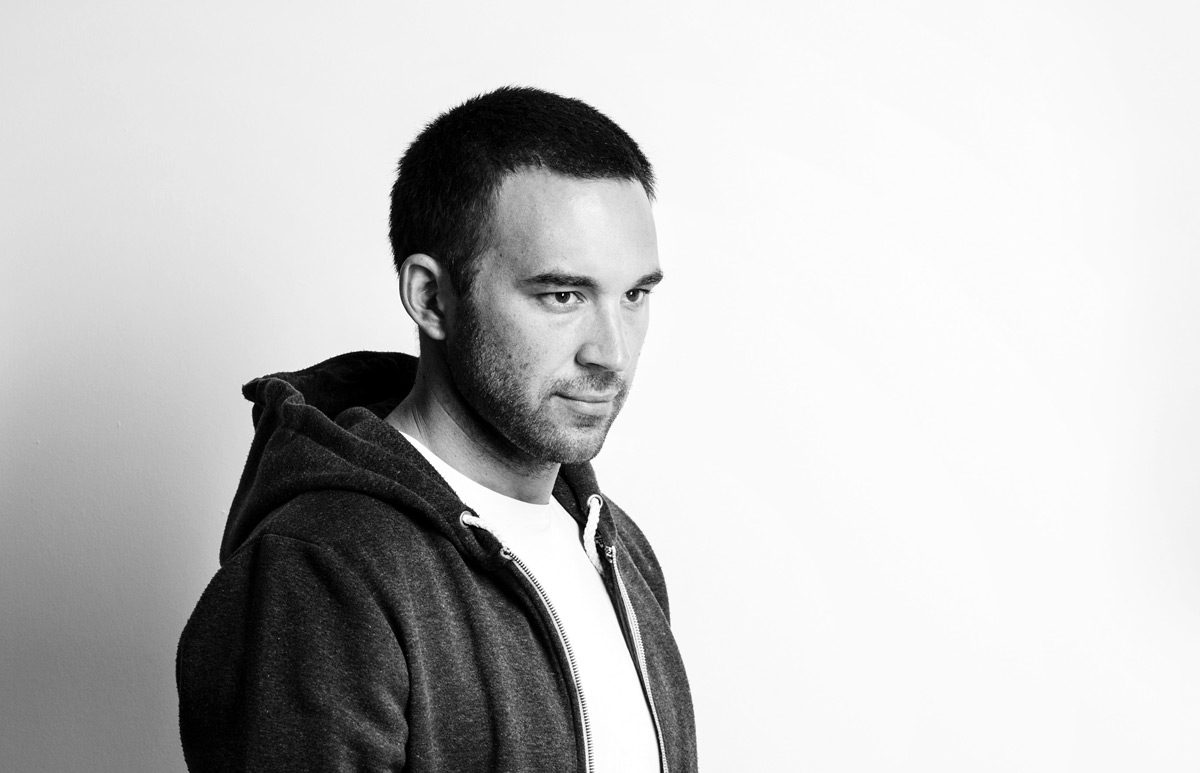 Dutch descended but born in Athens on the 31st of March 1984 and raised on Mykonos Island, Ionas was influenced by the many dj's that visited the island each year.
His passion for djing started at the age of 16 when he started playing music in some clubs warming up the resident djs and at private parties. For the past years he has been spinning at various clubs in Mykonos, Athens and other cities of Greece as a guest.
For the summer of 2012 Ionas was the resident dj of Thirteen bar in Mykonos together with Endie Kenzak where they mixed besides some great djs/producers such as Phonique, Daniel Bortz, Argy, Siopis, Mario Basanov, Virginia, Jan Blomqvist. From the summer of 2013 until today you will find Ionas mixing at Scarpa (Mykonos) , at all the MadeOfSounds parties in Greece and abroad (part of MOS team), at Cavo Paradiso and some nights in other clubs around Greece and Europe. Some of the clubs Ionas has spinned at are: Maddox (London), Tramp (London), 100 (Belgrade), Alemagou (Mykonos), Astra (Mykonos), Aroma(Mykonos), Bolero(Mykonos), Queen Of Mykonos, Dybbuk (Athens), Island(Athens), Sixx(Athens), Mikro(Athens), Piccadilly (Thessaloniki), Brown Sugar (Chalkida).
In the summer of 2020 Ionas was the support dj for Nina Kraviz, Deborah De Luca and Artbat at Cavo Paradiso.
---
ms. Lefki
09.10.2020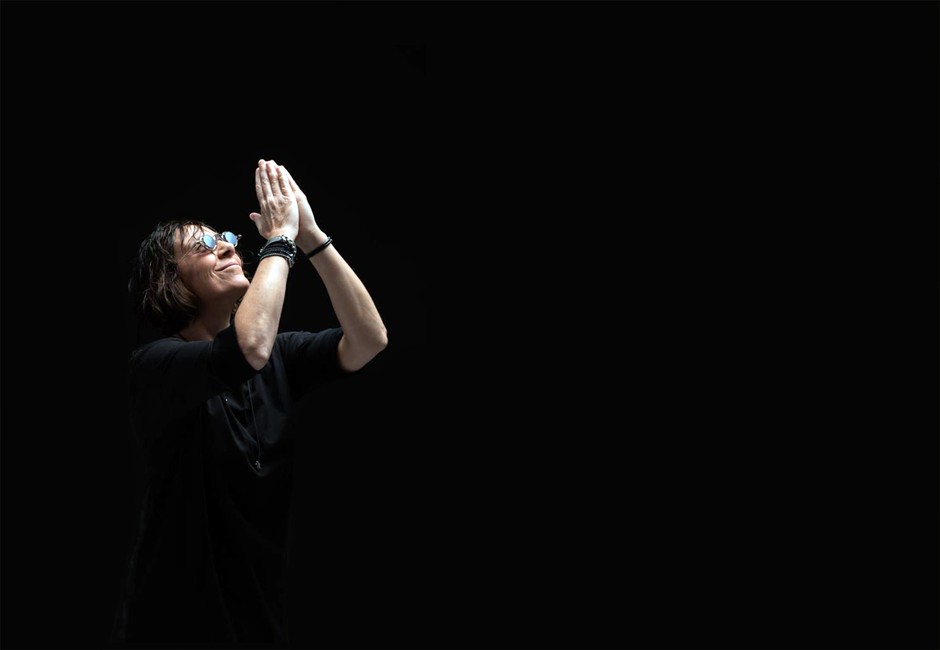 Η Ms. Lefki σπούδασε στην Πάτρα και ξεκίνησε να παίζει μουσική στην πόλη, τότε που ακόμη το clubbing υπήρχε στην ουσία του.
Με δυνατή παρουσία στα decks για πάνω από 20 χρόνια, με αξιόλογες συνεργασίες με τα μεγαλύτερα club της Ελλάδας: Cavo Paradiso (Μύκονος), Plus Soda, Factory, Kingsize, Privilege, (Αθήνα), Paradiso (Ρόδος) και σχεδόν σε όλη την Ελλάδα σε μικρά και μεγάλα club.
Η Μs. Lefki κατά καιρούς φιλοξενείται σε διάφορες πόλεις της Ευρώπης, όπως… Ζυρίχη (kaufleute), Μόναχο (prinzip), Μόντενα, Βερολίνο, Μπαχρέιν ενώ έχει συνεργαστεί στα decks με τα μεγαλύτερα ονόματα της dance σκηνής όπως: John Digweed, Tiesto, Sven Vath, David Morales, Little Louie Vega, Frankie Knuckles, Eric Morillo.