Mikee
29.07.2022 // 22:00 – 00:00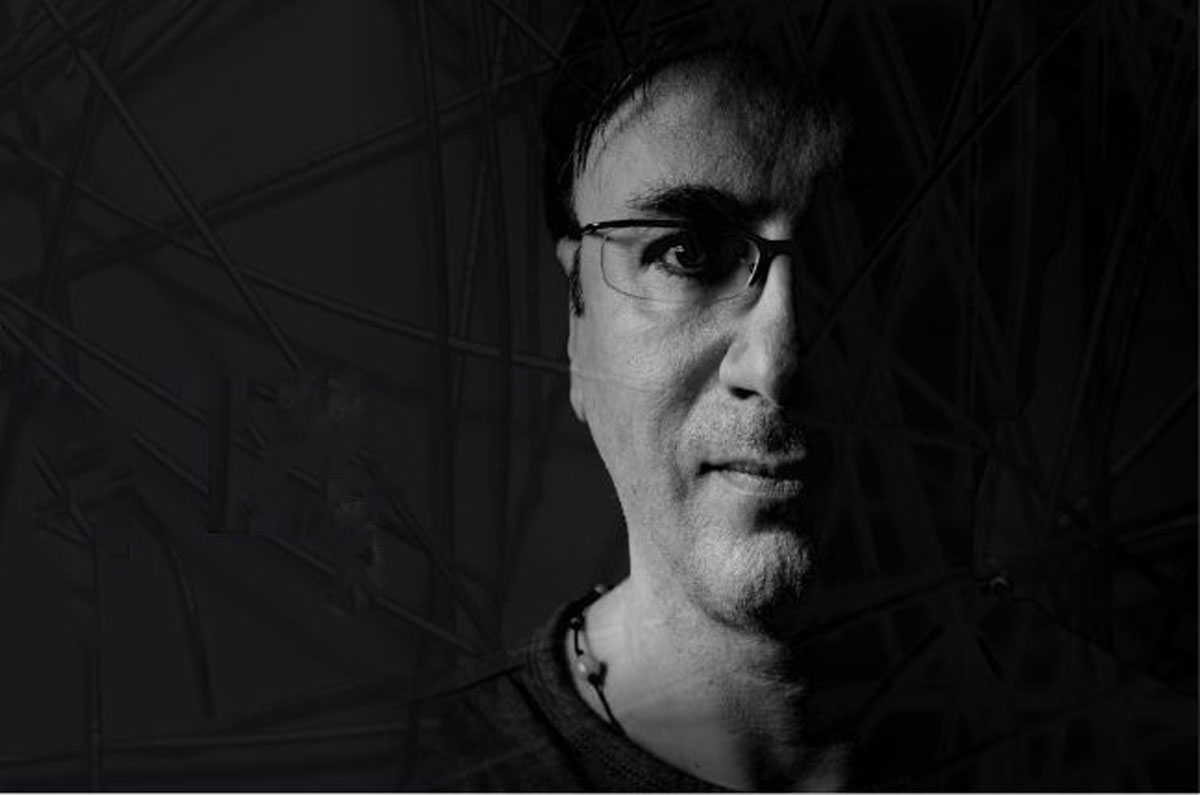 Mikee
Without a doubt the most long-term and famous Greek DJ. The innovative mindset that is Mikee, considered one of the pioneers on the Greek Techno scene.
Going back to 1993 Mikee began his musical journey into DJing as a resident DJ at Factory Club in Athens. Inspired from Detroit underground techno sounds, the underground house of Chicago and New York and afro beats, combined with his wide music knowledge he created a unique tribal tech house/techno style of his own which made him push his sound a little bit more to the diverse techno DJ sets everyone now recognizes In the underground scene of Athens.
Mikee quickly started to promote his own Club nights in Athens along with his partner Lorenzo and in a short period of time qbase nights became the most famous and prestigious Club nights in town. Since then he has being as a resident to all the infamous underground clubs in Greece (Factory, Qbase, Umatic, Blend), Mikee is now on the leading team of Blend events which is currently the one big promoter in the Greek territory.
In mid 2001 he had the chance to write the music for a theatrical play in Athens. He joined the Theater of the South and wrote the entire music for the show God is a DJ by the German author Falk Richter. In 2009 he had the opportunity to write the music for another one theatrical play, collaborating this time with the theatrical group OPERA and wrote the music for Moliere's MISANTHROPE.
Playing along-side in-numerous times with world's biggest DJs like: Richie Hawtin, Sven Vath, Marco Carola, Jeff Mills, Kevin Saunderson, Adam Beyer and so many others, Mikee's experience is the key to success.
2014 was the year that his label Deep Phase was established along with Greek dj/producer Tech1ne, focusing to techno and minimal sounds, aiming to release quality underground music, coming from the minds and hearts of talented producers worldwide. The label quickly became one of the most uprising underground labels.
Mikee's future is looking forward and promising as he is entirely focused in his studio work. Production-wise , his style is stripped down flavored, with numerous releases on labels such as: Street King, Nite Grooves, Maya Records, Kinetika, InFact recordings, Gothic Disco, Mr. Carter, Beat Therapy, Pattent Skilz, Amazing Lab, and many more. During 2017 the freeshiest tunes by MIkee will be out on many major labels and the hype doesn't stop here…
For him the top peak of his DJ career was the invitation of London's most famous underground club Fabric along with top class DJs and producers. Since then he has been a resident DJ at various Clubs including U-matic and on Blend and Deep Phase events. This season Mikee is appearing again as the resident DJ at BLEND events, as well as at DEEP PHASE events and in numerous clubs in Greece and abroad.
soundcloud :: facebook :: facebοok :: 
---
Kosmas & Dio S
18.03.2022 // 22:00 – 00:00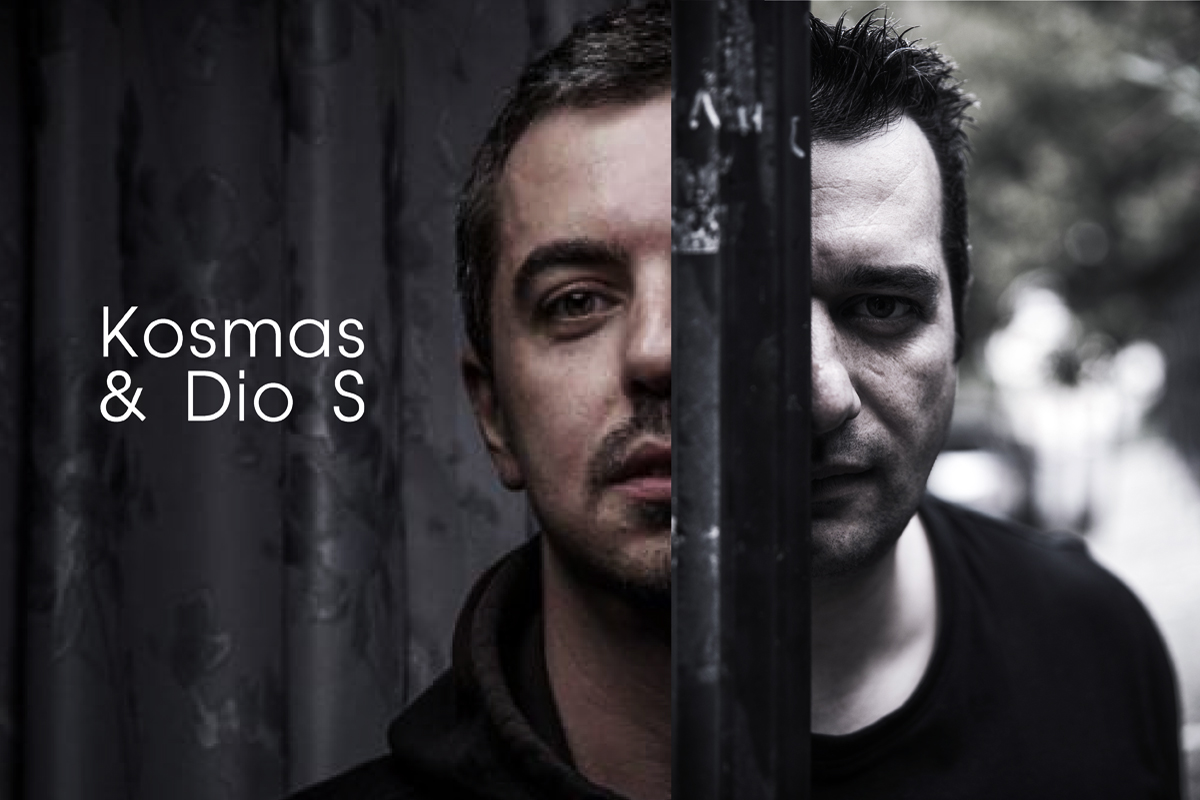 Kosmas
Το 2004 ο Κοσμάς κέρδισε τον πανελλήνιο διαγωνισμό Heineken Thirst, όπου ψηφίστηκε νο.1 από την κριτική επιτροπή με επικεφαλής τον Pete Tong. Ξεκίνησε να παίζει σ'όλη την Ελλάδα και να έχει μηνιαίο residency στην Αθήνα στο club Venue, μαζί με τον Viton. Στη συνέχεια αρχίσανε και τα παγκόσμια bookings, με παρουσίες σε clubs όπως το La Terrrazza (Βαρκελώνη), Ageha (Τόκυο), Studio 80 (Άμστερνταμ), City Hall (Μεξικό), Crobar (Μπουένος Άιρες), Katerblau (Βερολίνο), Cavo Paradiso (Μύκονος) και σε διάφορα σημαντικά φεστιβάλ όπως το Extrema festival (Ολλανδία) και το BPM festival (Μεξικό).
Ήταν όμως το 2002, όταν ο Κοσμάς ξεκίνησε την μουσική παραγωγή, υπογράφοντας με labels όπως η Global Underground, Renaissance, Audiotherapy, Skint/Loaded, Balance/EQ και μέχρι σήμερα στις Get Physical, Akbal, Sudbeat, Motek, Inside Out, Union Jack και πολλές άλλες. Συνολικά η μουσική του Κοσμά έχει κυκλοφορήσει σε περισσότερες από 80 δισκογραφικές εταιρείες, όπου του καταλογίζονται περισσότερα από 30 vinyl releases.
Η μουσική του παίχτηκε από την αφρόκρεμα των djs, με support τόσο από το underground, αλλά και από πιο mainstream ονόματα. Μεγάλοι υποστηρικτές του ο Sasha, Nick Warren, Hernan Cattaneo, John Digweed, Lee Burridge, James Holden, Valentino Kanzyani, Stacey Pullen κ.α. και πρόσφατα λαμβάνει το support και από πιο φρέσκα ονόματα όπως οι Tale Of Us, Mind Against, Markus Homm, Eelke Kleijn και άλλοι.
Ήταν το 2006 όταν του είχε ζητηθεί να μιξάρει την πρώτη του επίσημη συλλογή για το θρυλικό label Platipus, πλάι στον Luke Chable. Ήταν ένα αρκετά πρωτοποριακό mix για την εποχή, καθώς πρόβαλε κάποια ονόματα τα οποία μες στα επόμενα χρόνια θα παίρνανε την αναγνώριση που τους έπρεπε, οπως οι Minilogue, D-Nox & Beckers, Oliver Koletzki, Elias Tzikas, Balcazar κ.α. Το cd έλαβε πολύ καλές κριτικές παγκοσμίως και είχε κάνει πάρα πολύ καλές πωλήσεις.
Ο Κοσμάς είχε και ραδιοφωνικό μηνιαίο residency στο Frisky Radio μέχρι πρόσφατα, με το show του The Tape Archives. Στο παρελθόν είχε residency και στο Proton Radio με διάφορους guests, όπως ο Guy Gerber, Dave Seaman, Elias Tzikas, Echonomist, Nikola Gala, Desyn Masiello, King Unique και πολλούς άλλους.
Τα τελευταία χρόνια έζησε στην Αργεντινή και το Μεξικό, όπου και έμεινε μέχρι το 2016. Αυτή τη στιγμή βρίσκεται στην Ελλάδα, όπου έχει αφοσιωθεί στη μουσική παραγωγή και σε άλλους κλάδους, όπως το sound design και το audio mastering, γράφοντας για labels όπως η Sol Selectas, η Madorasindahouse, η Kindisch, h Azzur και πολλές άλλες.
Facebook page: 
---
Olga & Dualism
28.01.2022 // 22:00 – 00:00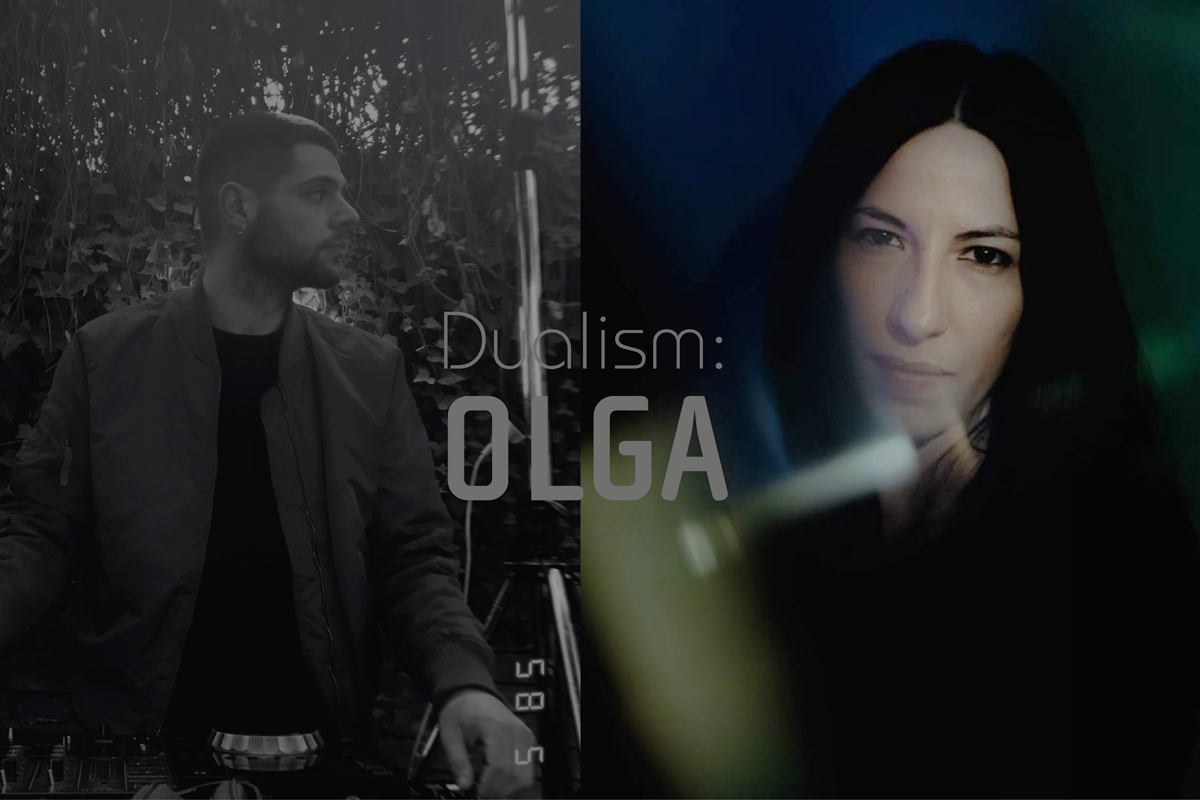 Greek Music Producer and DJ Olga, has quickly beco
me one of the most established and respected Techno artists in Athens, Greece. Influenced by the European Techno scene, her skillful precision and flow captivate an audience from beginning to end.
Olga kicked off her producing career with a stellar record signed to Frequenza Records, which led to a review by Data Transmission confirming her undeniable talent. Forged in the thriving underground scene of Athens, her original style is captivating, raw, and driving. The atmospheres the Greek artist creates are sure to lock you in from beginning to end. (Data Transmission): Following her initial success, Olga has consistently produced records which broke into the Techno scene, making her one of the most exciting emerging Artists.
Her EPs Inner Core and Conflicts both entered the Top 100 Beatport Techno Chart, while her outstanding remix of Mia Agapi Mikri by legendary Greek artists Tania Tsanaklidou & Mikael Delta received airplay support from the country's most significant Electronic radio stations.
Olga has performed at some of the most notable clubs in Athens and has shared the decks with some of the biggest names in the Techno and Tech House scenes including Pig & Dan, HITO, Jay Lumen, Marika Rossa, Nakadia, Thomas Schumacher, Green Velvet, UMEK among others.
---
Steve Sai
24.12.2021 // 22:00 – 00:00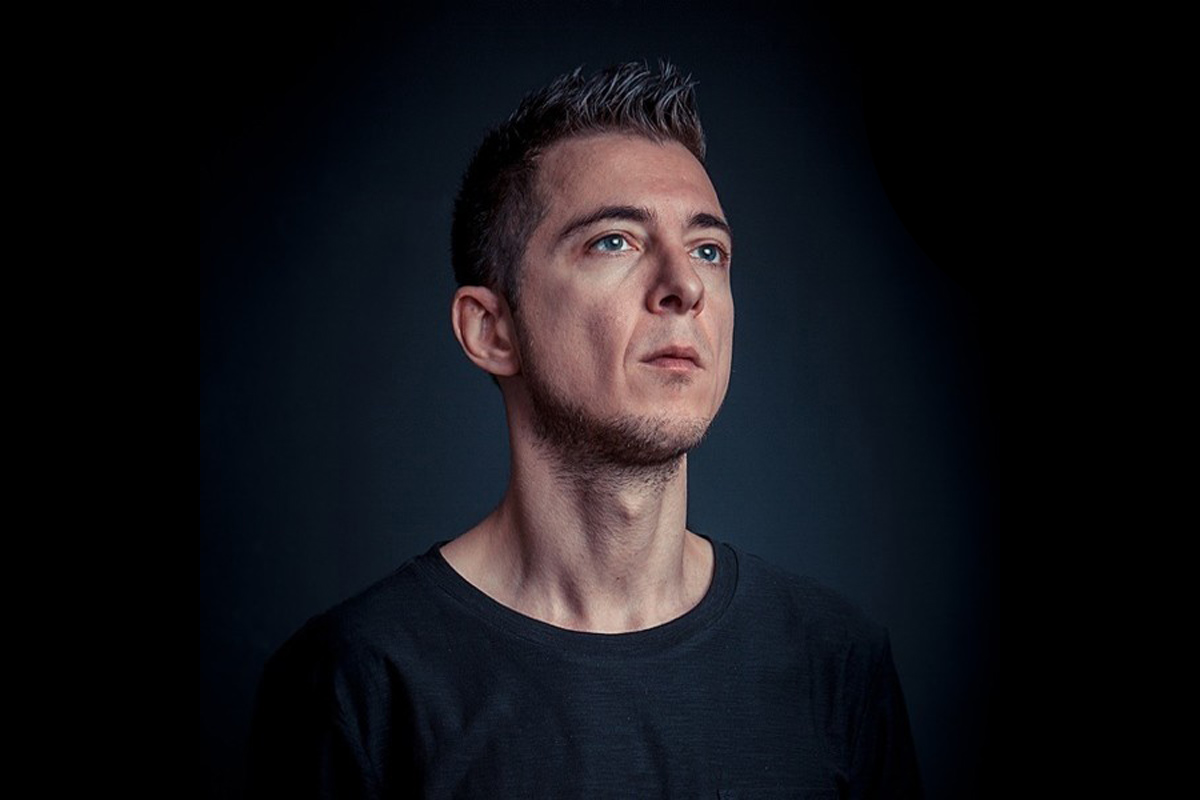 Αυτό που πραγματικά ξεχωρίζει από τα DJ sets του Steve είναι ο εξαιρετικός συνδυασμός διαφορετικών ειδών μουσικής κάτι που αντικατοπτρίζει τα πάνω από 15 χρόνια εμπειρίας στον κλάδο της ηλεκτρονικής μουσικής σκηνής.
Γεννημένος στην Αθήνα, ο Steve ήρθε σε επαφή με την underground μουσική σκηνή στην άνοδο της, στα μέσα της δεκαετίας του '90, και από την πρώτη εμφάνισή του το 2004 έπαιξε σχεδόν σε κάθε αναγνωρισμένο club στην Ελλάδα τόσο ως headliner ή support DJ, δίπλα σε καταξιωμένους διεθνείς καλλιτέχνες όπως, Carl Craig, Boris Brejcha, Stacey Pullen, Max Cooper, Minilogue, Oxia, Tom Hades, Charlotte De Witte, Robert Dietz, Victor Ruiz, Skober, Mark Reeve, Karotte, Coyu, ArtBat, Alberto Ruiz, Dennis Cruz, Miguel Bastida, Oscar L, The Hacker, Benjamin Damage, Deepbass, Ness, Olivier Giacomotto, Metodi Hristov, Neverdogs, Format B, Mark Broom, Wigbert, Wade, Artslaves, Reelow, Rocko Garoni, Acud, Ben Bohmer, Onyvaa, Ann Clue, Simina Grigoriu, Anna Reusch, Isabela Clerc, D-Nox, Dave Seaman, Moshic και πολλούς άλλους.
Το καινοτόμο του DJ set στο original Love Parade στο Βερολίνο το 2006 για την Ntrop Recordings τον σύστησε ως σεβαστό και πολλά υποσχόμενο καλλιτέχνη για το απαιτητικό κόσμο της Techno και μετά από δύο χρόνια σπουδών στην ηλεκτρονική μουσική παραγωγή, το 2007 άρχισε να κυκλοφορεί η μουσική του διεθνώς. Mέχρι σήμερα έχει κυκλοφορήσει 180+ tracks & Remixes σε καταξιωμένα παγκόσμιας εμβέλειας labels όπως, Advanced, Lemon Aid, Stick Recordings, Reload Records,
Ragnarok Berlin, Finder Records, DSR Digital, U.F.O. Recordings, Infamous Recordings, Gain Records, Keller label, Friday Lights Music, Syncopate Black, Pitch Perfect, Focus Records, Suffused Music, Bonzai Music, Modern Agenda, Rhythmetic Records, Sounds Of Earth, No Signal, Bontek Music, Eyes Of The Owl, Bullfinch, Vayk Records, Haliaeetus Music, J.A Music, μερικά απο αυτά !
O νέος του προσωπικός ήχος μπορεί να περιγραφεί ως ένα είδος Deep Techno με βρώμικες μπασογραμμές και synths ως κύρια συστατικά.
Αυτήν την περίοδο έχει επικεντρωθεί στο νέο του Techno solo project "H U D D" και συνεχίζει με τα dj sets του σε Βερολίνο [Sisyphos, Polygon, Keller], Αθήνα SixDogs, Oddity] και σε άλλα μέρη στο εξωτερικό να ξεσηκώνει τα dancefloors.
// Facebook | Soundcloud | YouTube | Spotify | Instagram
---
Apostolos Argiris / THE ZUZU CLUB
26.11.2021 // 22:00 – 00:00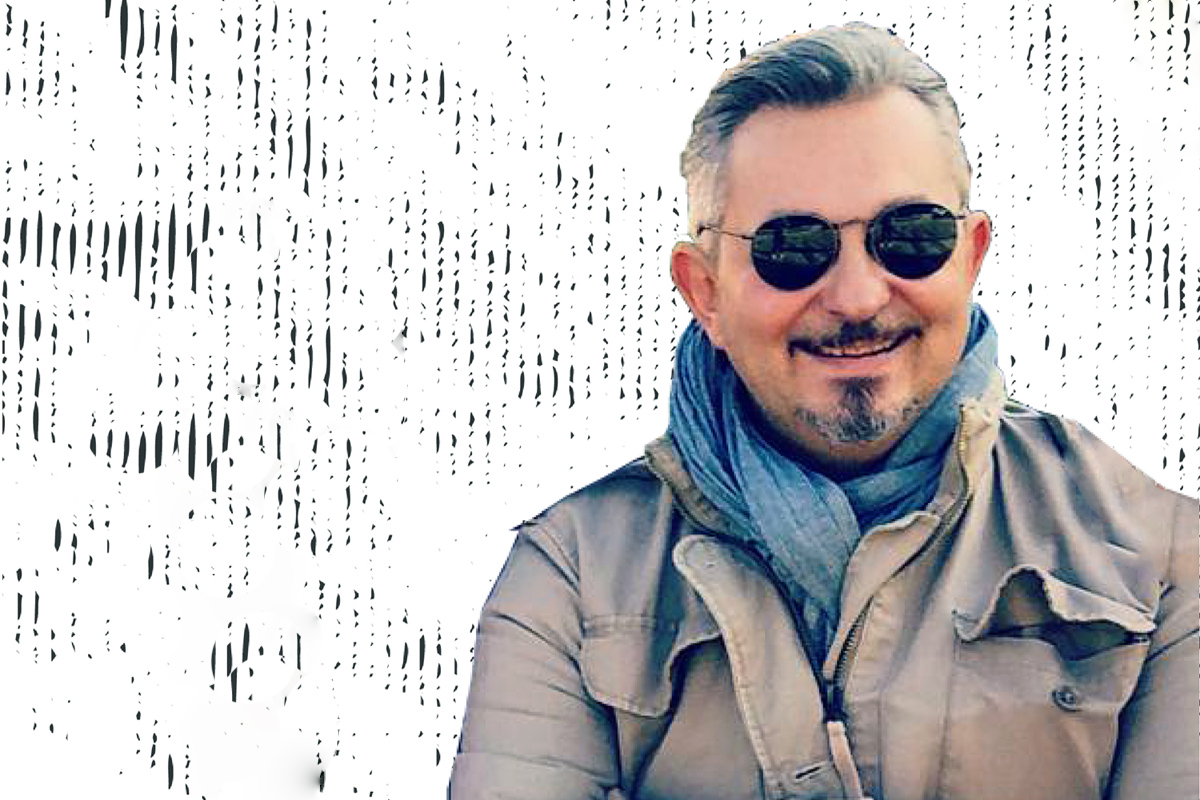 In 2011 The Zuzu Club was a need, sharing music that gives us something more. Something to talk about, something to dream about, something exceptional but in the same time not common and easy to find.
Discovering Sounds and Music from all over the World – edits mash ups and remixes that help us learn or reborn again old forgotten songsand Electro Music is a genre with countless paths full of surprises which always fascinates us.
A few years later, in 2014, the collaboration with radioactive radio station, which is distinguished for its highly-acclaimed music and 2017 starts his new project All about Good music with MUSICA RADIO where you can hear at specific time of the day, Zuzu clu's Recommendations of the Week!
// Facebook | Mixclound | Facebook | SoundCloud | the zuzu club
---
VAL
22.10.2021 // 22:00 – 00:00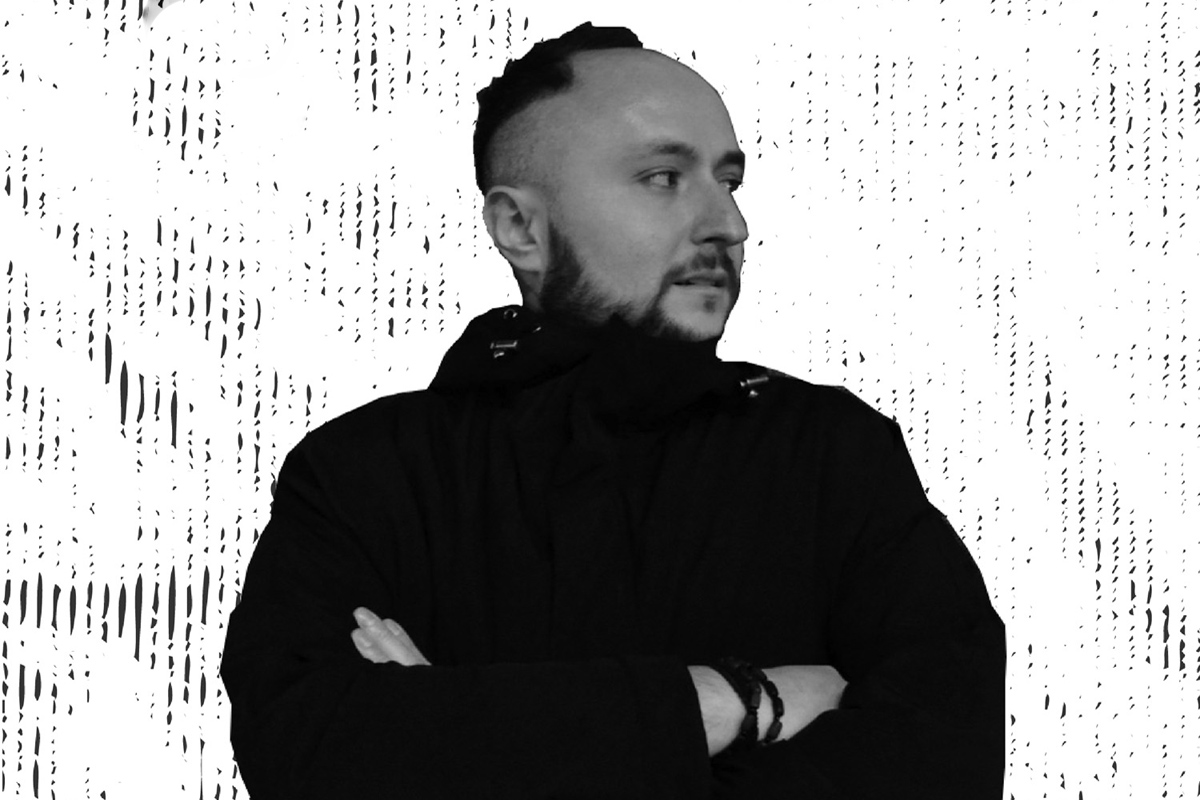 Growing up in a small town he immediately liked the electronic music which also led to his love for the radio.
As a Dj he started playing 2002 in his town which led him to play at clubs in Thessaloniki.
Having the privilege of listening to the golden age of progressive house music in all these year he took until now the same feelings and melody on his sets. He played with DJ's like Dave Seaman, Anja Schneider, Max Cooper, ARTBAT, Petar Dundov, Eelke Kleijn, Paul Ritch, 16 bit lolitas, Deborah De Luca, Kiasmos, Undercatt, Mark Poppcke, Wade Bennett, Stefan Biniak and more.